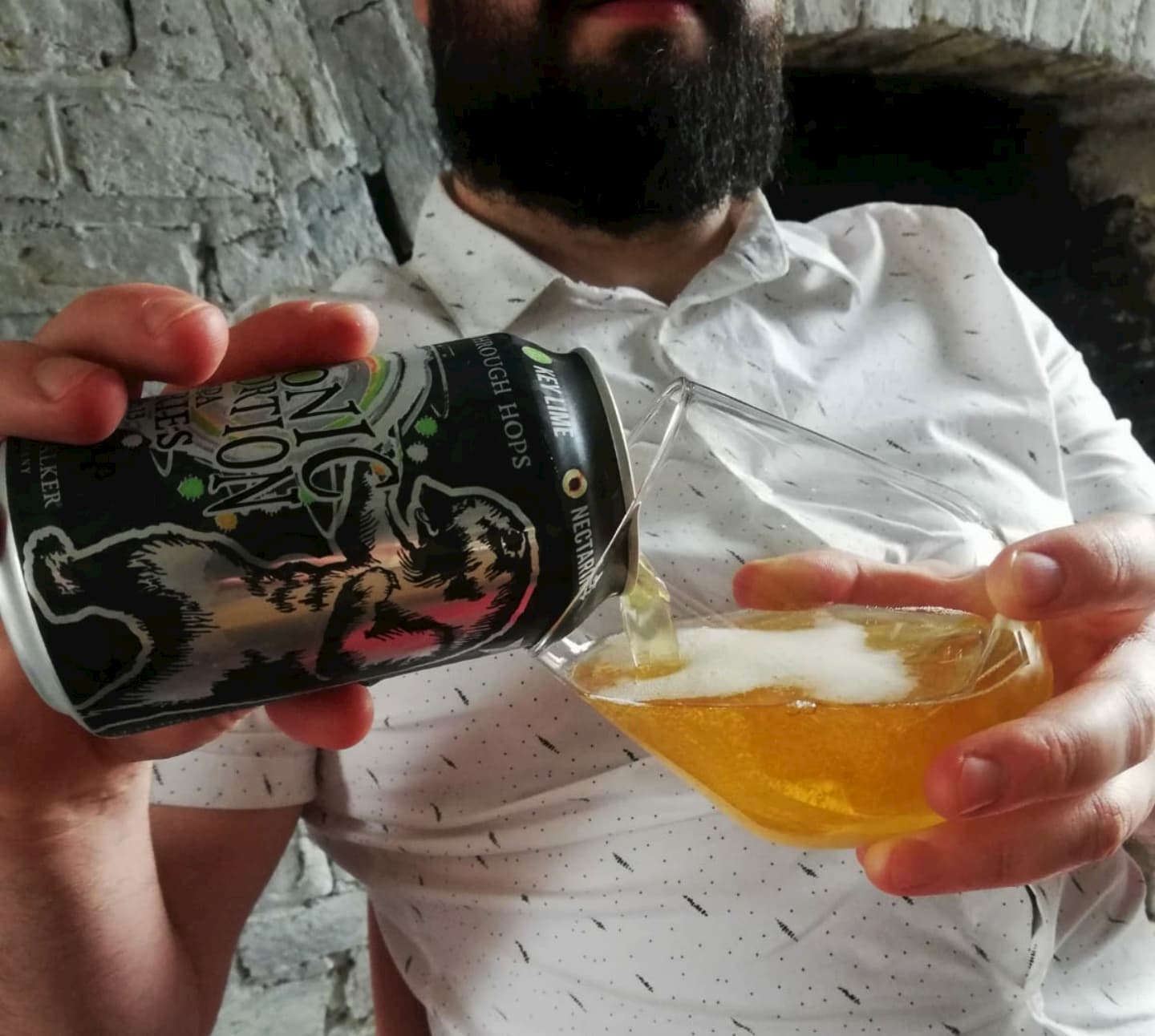 Promises, Promises…
We at The Hoppy Ending HQ love a good juice bomb of an IPA. Particularly when it is achieved through hops alone. I ain't complaining about some added fruity business. In fact, I wholeheartedly implore more brewers to add something delicious to a frothy delight.
That said, if you can achieve juiciness through a geansaí load of hops, colour me impressed.
Promises, Promises…
When I saw Luponic Distortion, Firestone Walker Brewing's latest offering, I was intrigued. They had promised hints of piña colada, key lime and nectarine in a neat little 5.9% IPA. I've been promised things before on a neatly packaged 330ml can which ended up resembling lightly fizzy rust water so I was sceptical but what have you got to lose? If it's a bad beer, it's still beer.
Cracking the Luponic Distortion
Upon cracking the can and giving it a pour, it's golden with not much head. First on the nose is a nice IPA and there are definitely hints of lime and the sweetness of nectarine so I'm getting excited for this bad boi.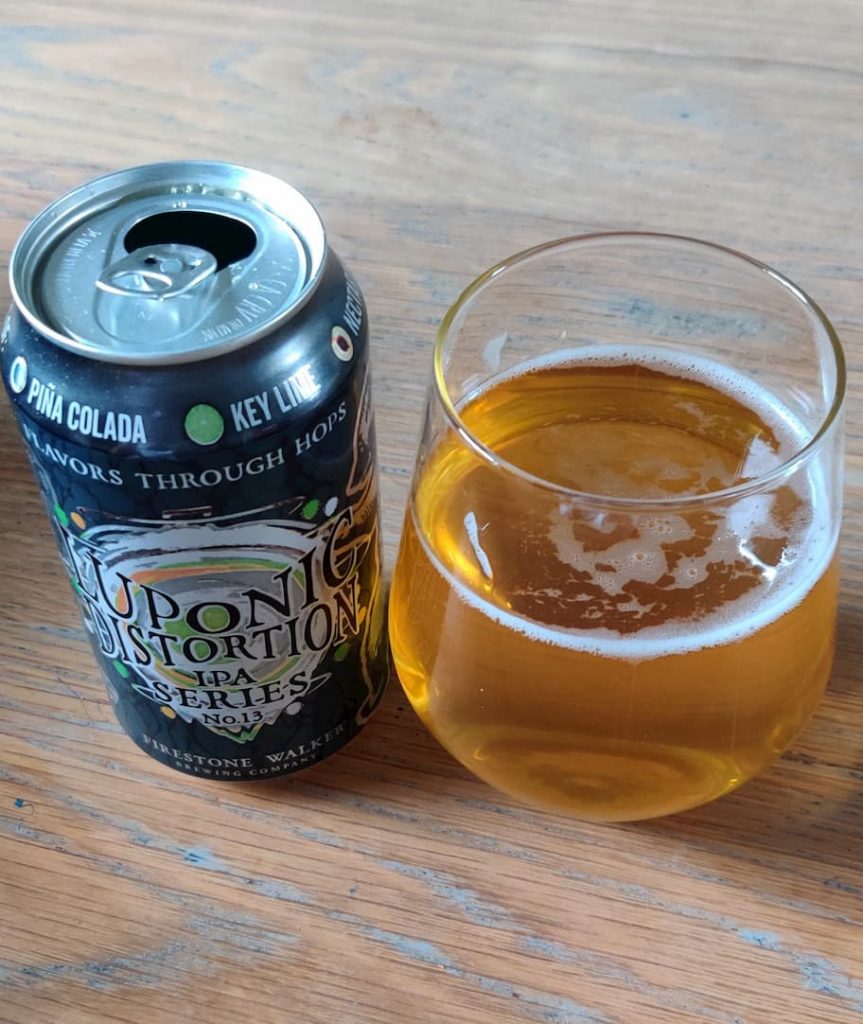 Giz a sip so.
Nice IPA flavour and the first whack is nectarine and an undercurrent of lime which is flipped on the nose. There's a definite creamy sort of flavour resembling Piña Colada. Oochie Wawie… this is a good un.
I think I'll have another… or maybe I'll try something else… the world is our beer oyster, "lock in" or not.
Food Pairing
Your favourite takeaway burrito or make a spicy quesadilla with guac. Heck, maybe we'll throw a recipe up in the next few days for that.
Where to Buy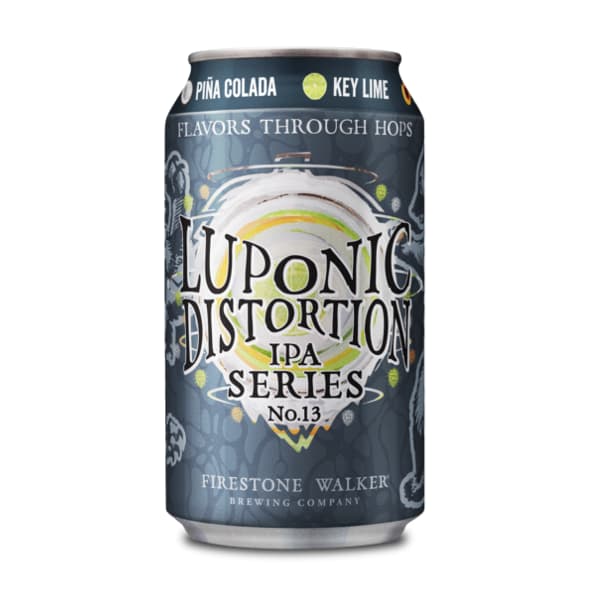 Luponic Distortion IPA Series no. 13
| | |
| --- | --- |
| Brewery | Firestone Walker |
| Where? | Craft Central |
| How much? | €3.29 |
| Special offer? | 4 for €10 |
| Vessel | 355ml can |
| ABV | 5.9% |
| Delivery? | Yes |
| Delivery Fee? | €5 |