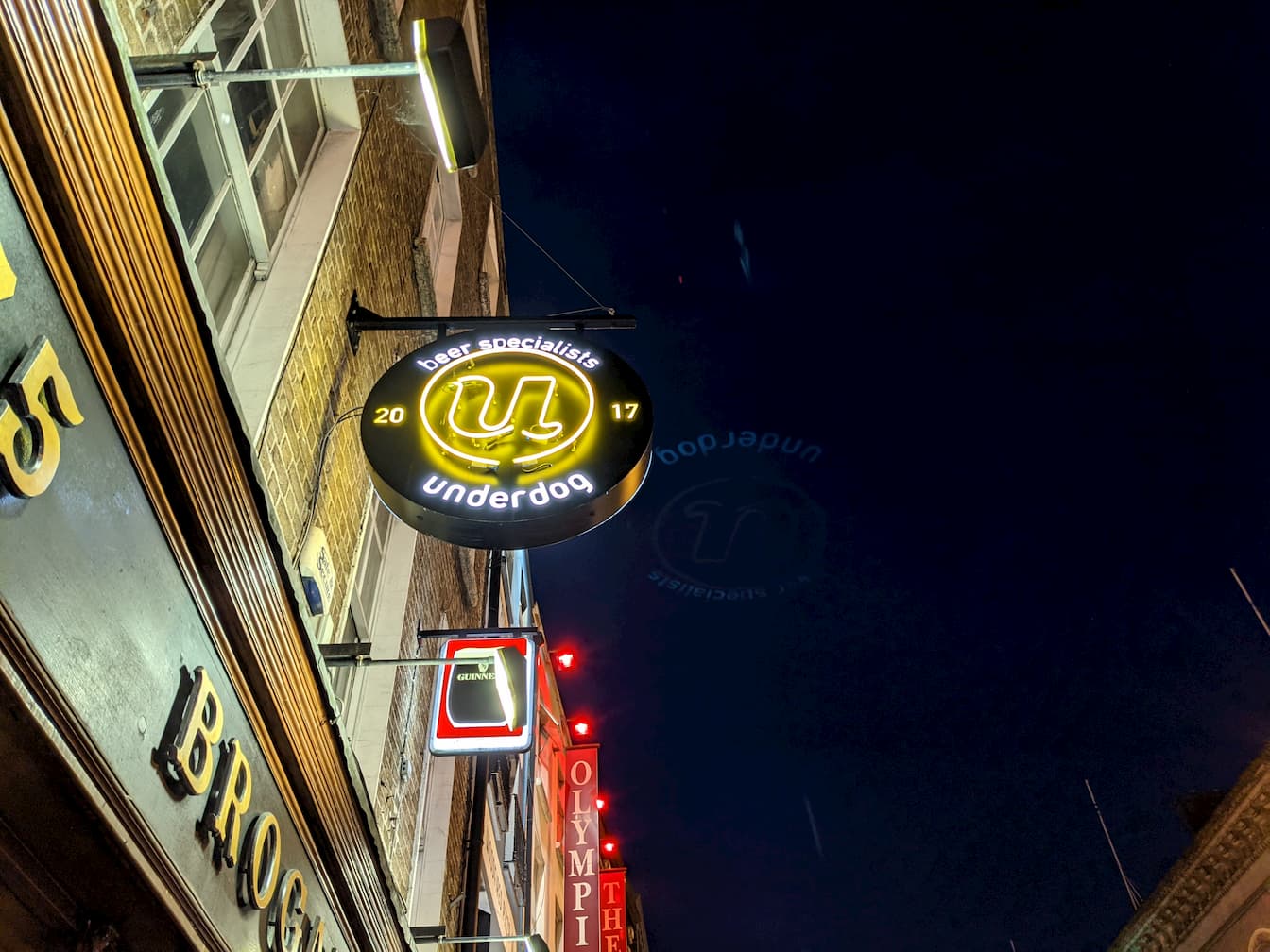 Right, it's time to go hell for leather over the next six weeks testing, tasting and trialling craft beer from around the world sourced as locally as possible. The goal is to taste some gorgeous craft beers and highlight some crafty places you can pick up some tasty brews.
I've been inspired by The White Hag. Earlier this week, in an Instagram post, they spoke of how tough it was going to be facing into another big block of time living with restrictions. One punter asked them would they be better off buying White Hag brews from the off-license or direct from the Brewery. The response was amazing.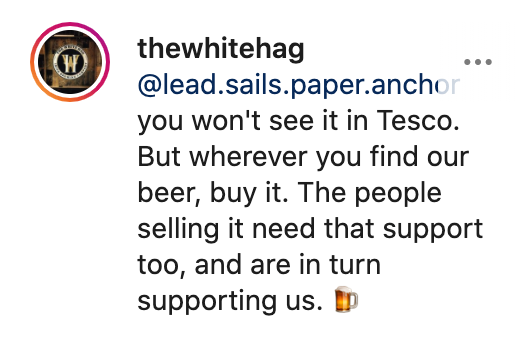 Since I've gotten really into craft beer I've been struck by the sense of community. Earlier this year I was hoping to start a series looking at the best spots to buy craft beer in Dublin. Don't worry, I'll touch on some more regular haunts too, like Craft Central, but tonight's sup comes from The Underdog Pub on Dame Street.
Who Is Behind The Underdog Pub?
You'd be forgiven for not knowing about The Underdog Pub. I'm rather ashamed to say I live five minutes up the road and tonight was just my second time walking down stairs of this craft pub. The Underdog Pub is surrounded by Dublin history and well-known landmarks. The downstairs bar has Brogans Bar sitting on top of it with Eddie Rockets to one side and the Olympia to the other.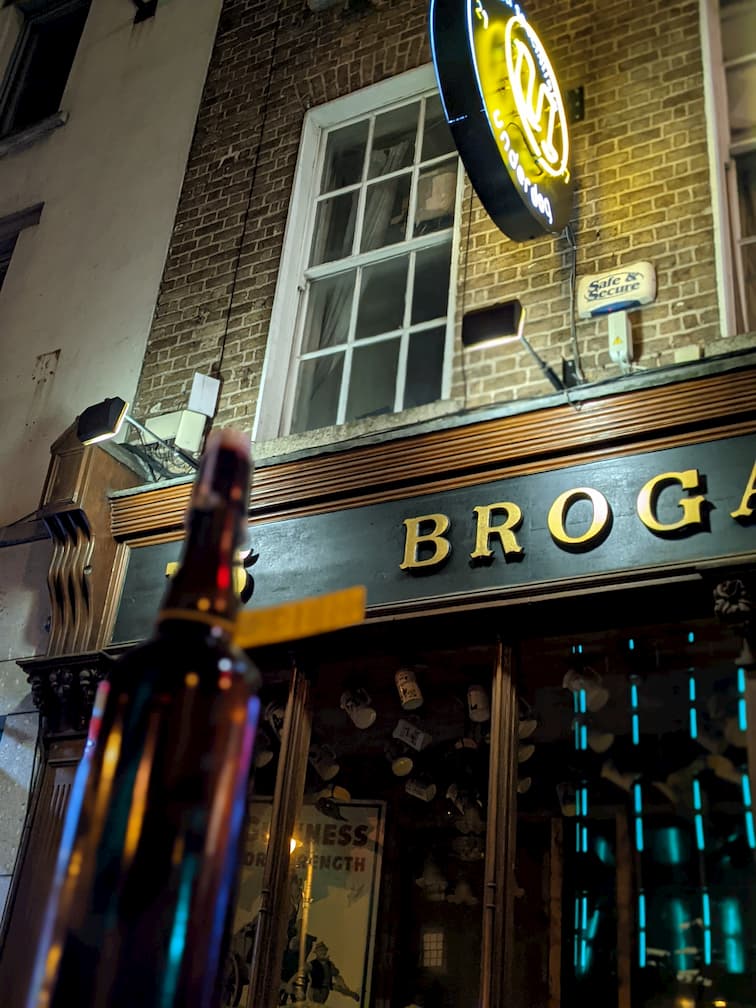 But downstairs is just different. I was here once before, long before Covid-19 hit and I enjoyed sampling some tasters before grabbing a glass of beer that tickled my fancy.
The Owner of The Underdog is Patrick Delahunty. I'm slow to highlight he's one of the team behind Galway Bay Brewery because this is a completely different venture, save for the fact it's all craft beer. The beauty of this bar is that they aim to bring you something new and unusual. My first time in the pub was back before I realised how much I loved craft beer over macro brewery creations. Only tonight did I fully appreciate that they really do bring something different to a bar tap selection.
Pre-Covid you could expect over 20 different beers to be on tap and far more cans to be available too. But how can I place like this survive during a pandemic?
Grabbing A Crafty Underdog Beer
The Underdog has a nice little process for picking up some brews during this Level 5 malarky. First of all, you pop on over to their Taplist.io page to see what's on offer right now. Then, you drop them an email with your craft beers of choice. All you need to include is your name, beer choice, how much you want and whether or not you have your own growler. If you don't have a growler, or as was the case for me, don't have the right size for what you're ordering, it's just a €4 deposit.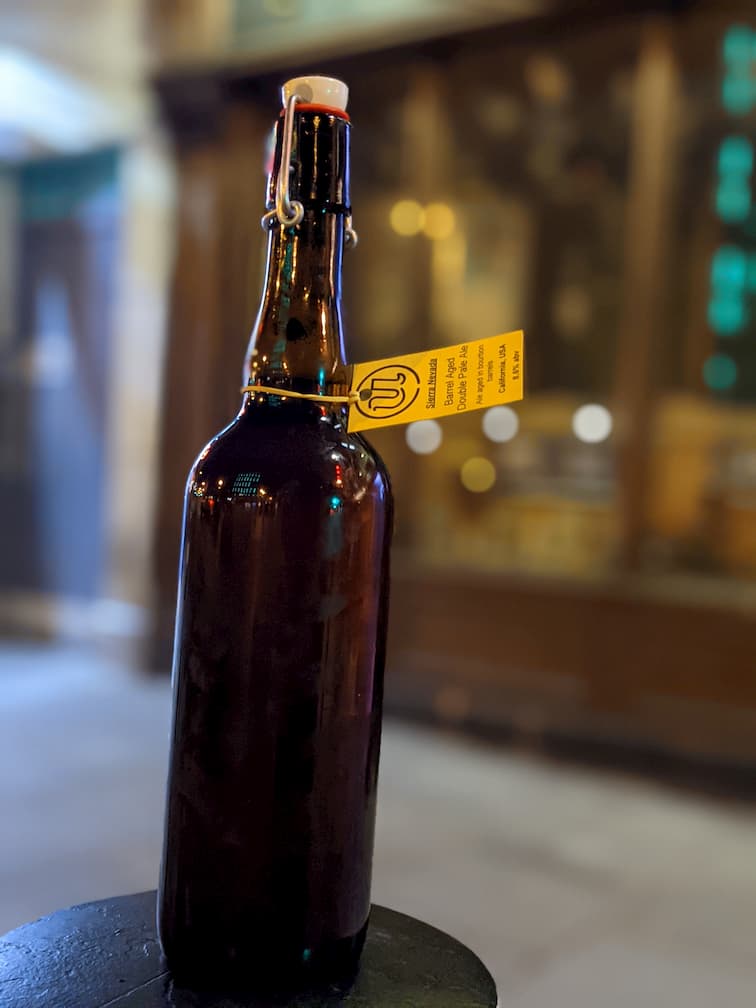 The last step on the list is picking up your beers. Pop downstairs, pay with card and you're away off home with some crafties that you most likely would have never got down the offie. This is about selection, and few do it better than The Underdog. To guarantee freshness you should drink your growler dry within three days, but they are CO2 purged to give you that bit more time.
House Rules
There are some rules of course. Growler orders need to be placed between 11am and 3pm on the day of collection. You can chance your arm outside of this timeframe but nothing can be promised. Beer runs out and the place gets busy. At the same time, don't avoid ordering because you think you might be late. The guys are super responsive to emails.
Depending on the day, you can pick up your growler by carefully working your way down the stairs. Here are the pickup times:
| | | |
| --- | --- | --- |
| Day | Earliest Pickup | Latest Pickup |
| Thursday | 4PM | 8PM |
| Friday | 4PM | 8PM |
| Saturday | 3PM | 8PM |
| Sunday | 3PM | 8PM |
What Did I Pick Up?
I was delighted with what the lads had on offer and went for some of the upper market craft beers. While I do get the charm of draft beers I adore, I'd rather be picking up something odd that's hard or impossible to get canned.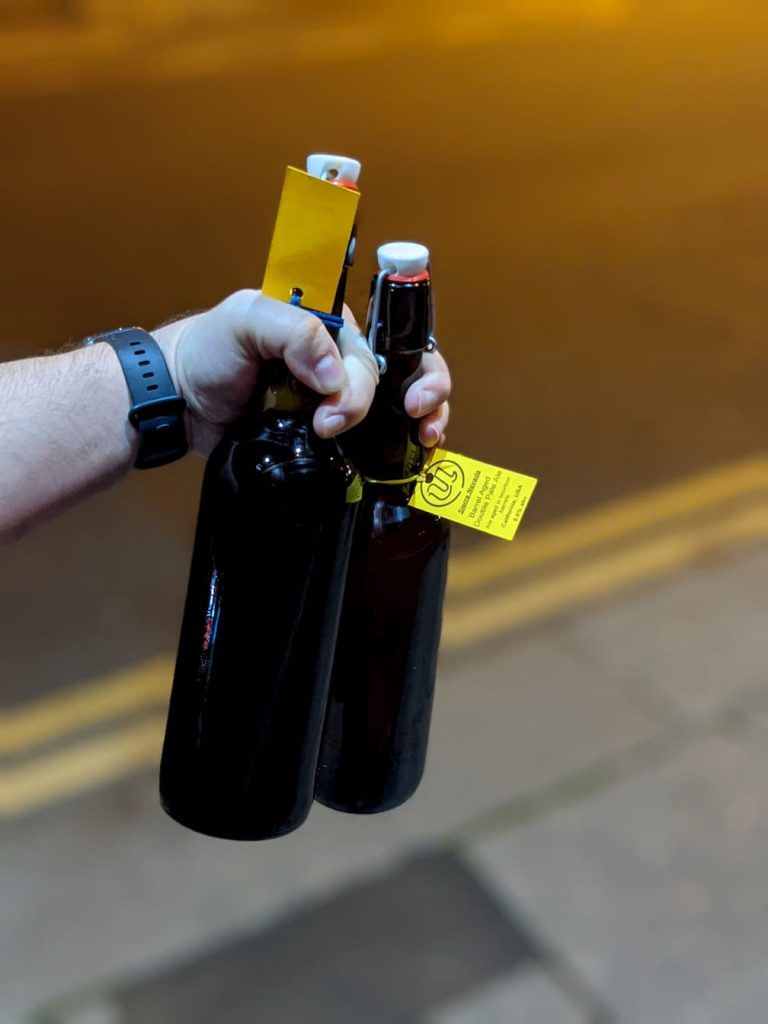 For this reason I picked up:
Sierra Nevada – Barrel-aged Double Pale Ale
Dot Brew – Rum Red Dark
I've just cracked the Sierra Nevada and am at a loss for words. It's a might ale with pangs of complex flavour and aroma. To be totally honest, I can tell you this isn't a beer for beginners but if you want something with some kick and to challenge your senses this is it. Thoroughly enjoyable.
I'll be reviewing these beers in greater individual detail on our Instagram, but for now, if you can, get out and support local bars who are showing the initiative like The Underdog Pub.