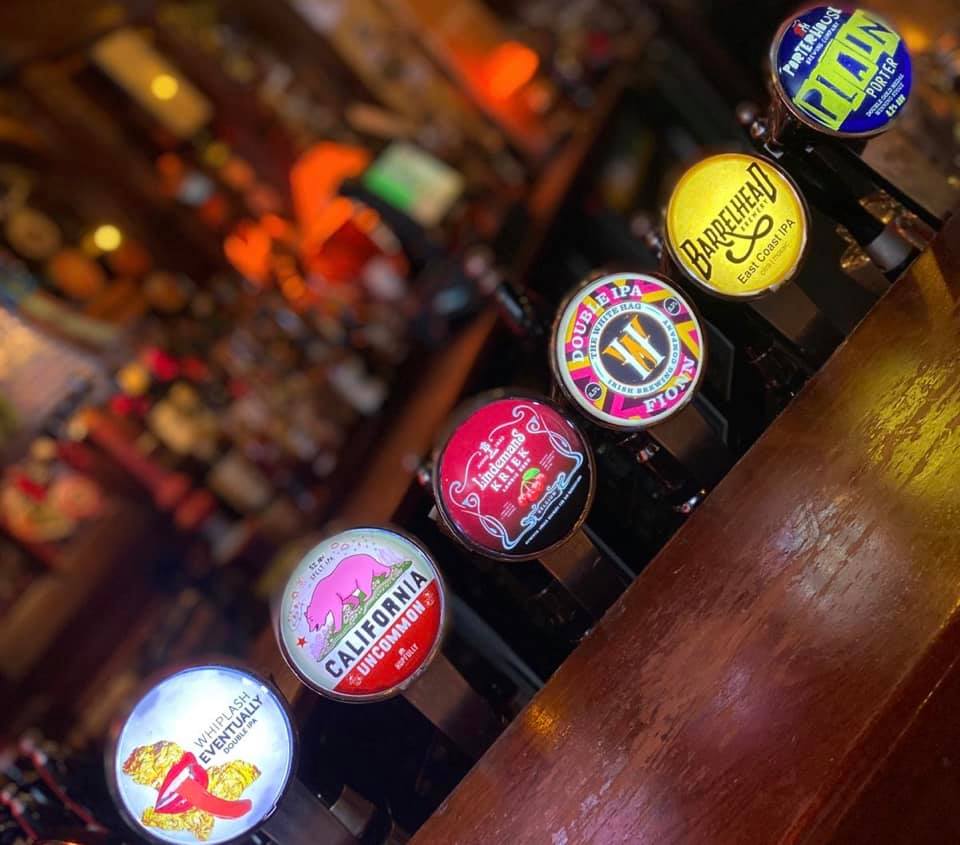 It sure is nice to enjoy draught beer again. I've broadened by craft beer tastes in isolation. As grim as that sounds, it's really just left me thirsty to try more draught beers. I'm also a regular blood donor and a few months ago after forgetting I donated a pint of blood, I drank a pint of craft beer. A valuable lesson learned. In donating blood, I often pass a fun looking spot called Cassidy's on Westmoreland Street. It was time to grab a substantial meal and a drink out in the wild.
Where Is Cassidy's?
If you're on O'Connell Bridge, you're nearly there. Cassidy's is on Westmoreland Street which makes it a great spot for most people to grab a drink in.
What's Their Story?
I would imagine they get some amount of American tourists during normal times looking for the classic barman serving stout. The reason for this is the fact their website is ancient! Don't let that deceive you though. Cassidy's is embracing the new world and is very much a modern bar for the discerning craft beer fan. Call them hipsters if you like.
Cassidy's, to me, is the sister bar of P Mac's. Why? Because I knew of P Mac's before Cassidy's! However, it very much has been around longer and will appeal to some more than others. It's absolutely appealed to me for so many reasons.
The Experience
As you might imagine, these days are tough for bars. In particular those who didn't pivot towards delivery or pickup like 57 The Headline did. They're lacking match fitness so to speak. You wouldn't know in Cassidy's who played an absolute blinder when me and two friends visited. Even more amazing is the fact we didn't realise our visit came on just the second day of the bar reopening.
Getting Set Up And Seated
We were greeted at the door by friendly staff. Naturally, our details were taken. There are limited seats outside and some people were already enjoying their beers and mandatory meal outside. We opted to dine in grabbed some €15 beer and pizza combos. This is sound too by the way because the beers are generally speaking about €6 leaving the €9 for the pizza meeting government requirements. If your beer is over the €6 you may be asked to grab some chips or something to bring up your food spend to €9. As they say in Oz, fair dinkum.
Beer Selection
The tricky thing with drinking out is the fact it's all table service. Try and nab a glance at the taps on the way in and maybe take a picture. Bars aren't necessarily discouraging samples now, but it's just a bit odder given the hygiene requirements.
When it came to picking a beer, I wasn't going to be picking for too long at all. Cassidy's only went and hand The White Hag's Fionn Double IPA on draught. An absolutely divine DIPA, easily my favourite on the market today. Served up in, what I said was, a pint glass, but was probably a 440ml glass in hindsight. Fionn is a chunky, chewy DIPA for those of you who've taken the craft beer "L plates" off.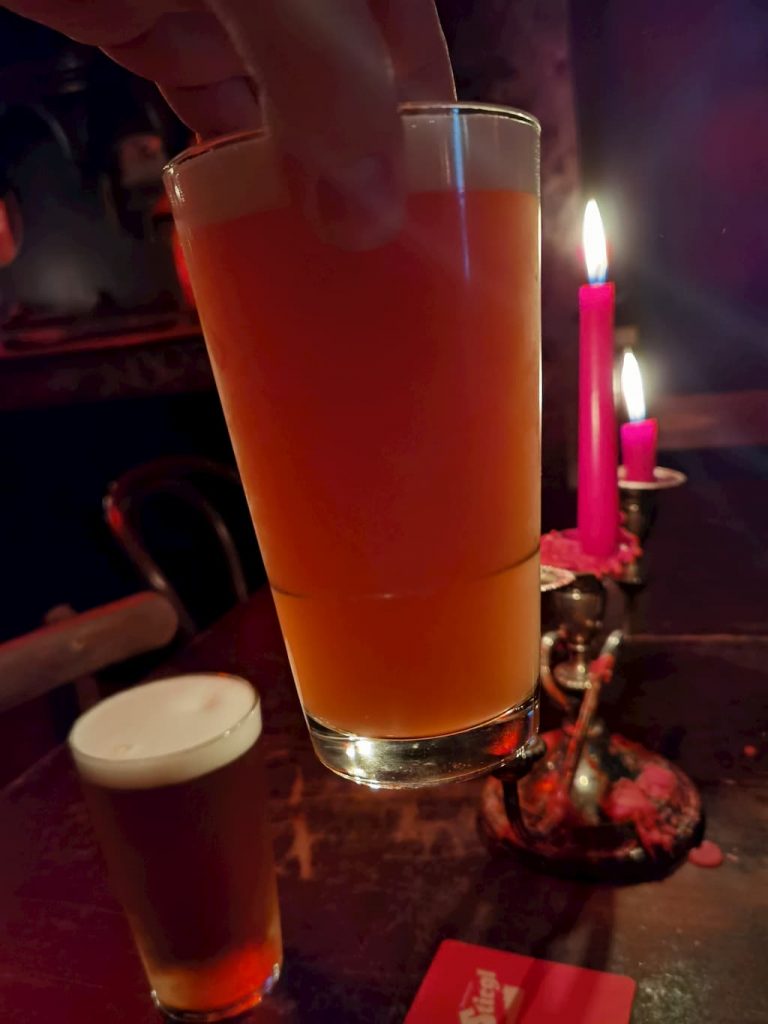 While it's not the widest selection of beer in the world, but there is something for everyone. Also, there's more than I gave them credit for on my visit so don't let the excitement of your visit stop you taking a look at all taps on show. You could miss the ever wonderful Ambush Juicy Pale Ale from Trouble Brewing. What appeals to me about Cassidy's is that it's accessible to everyone. I got my favorite craft beer in Fionn, but there's still pints of Guinness or Heineken there for your mates.
Grubs Up
It blows my mind when bars do this. You see the extremely bar man walk by with your frozen pizza in a vacuum packed bag and your heart sinks a bit. Then he serves it to you and it's the bloody nicest pizza you've ever had in your life. That's the case in Cassidy's.
Now, I can't ignore the fact I had four Fionns and that this may have influenced my food judgement slightly. The pepperoni pizza was tasty out with plenty of spice too so have your wits about you in terms of beer pairings. I personally like the bit of a boost a DIPA offers the bit of spice in this pizza, but if you want to calm it down I'd reach for an IPA while others might opt for a stout or nitro-stout.
Without going on about it, the food's good.
Atmosphere
It was quite when we were in there. But the staff were mega friendly and those who were around were jovial but very responsible. What made the evening for me, great company and booze aside, was the soundtrack. Limp Bizkit's Chocolate Starfish was rocking out and bringing me back to happier times for sure. With a couple of Fionns under my belt I was still able to remember most of the lyrics to some Fred Durst classics.
The Verdict
Ah yeah. Cassidy's is the job. It's the perfect bridging pub. Traveling from Northside or Southside? No problem. Cassidy's is practically dead centre. Like craft or macro brewing? You'll find something here for everyone. Hungry? The pizza is better beyond what it should be and is served real quick leaving you to focus on the drinking and the merriment.
If you're popping out, there really is no reason why Cassidy's shouldn't get a visit from you.