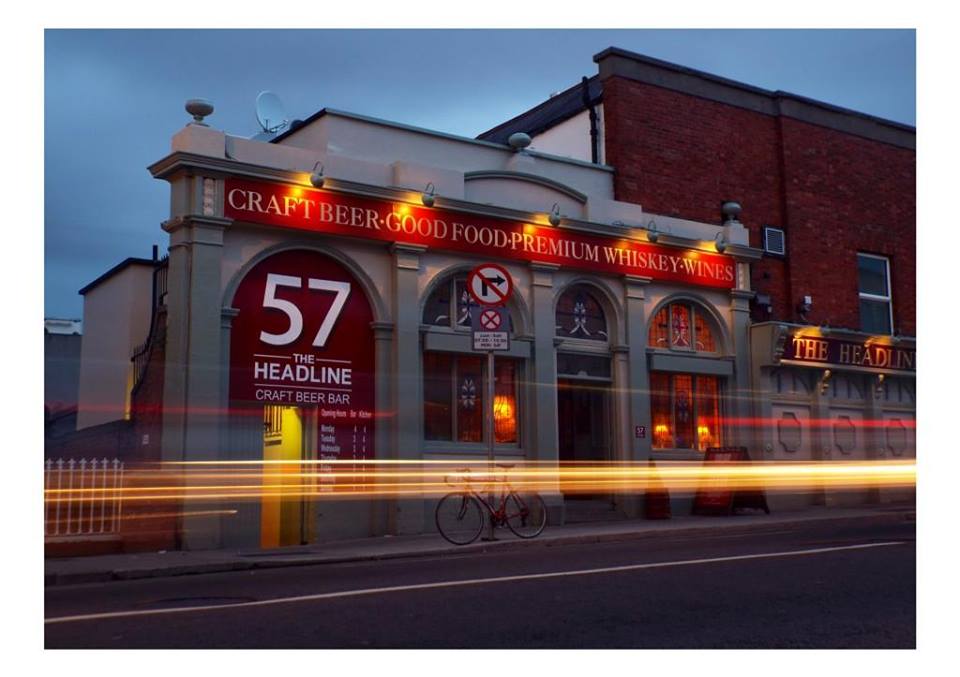 I want to kick off this new segment called Crafty Beers to honour the fantastic outlets around Dublin (and further) that bring you your favourite beers. They've all been hit hard and some have adapted to the new world in someway or another to keep our fridges filled. I couldn't be happier to start this off with 57 The Headline.
Where Is 57 The Headline?
Ive been living in Dublin 8 for over seven years now. Back before I even liked craft beer, I remember someone telling me about 57 The Headline and their craft beer selection. Even when I started into craft beer it just never came back into my mind again, even though I pass the bar somewhat regularly.
The Headline is on Clanbrassil Street Lower, a stones throw from the Grand Canal.
What's Their Story?
57 The Headline is run by wife and husband team, Marie and Geoff Carty. They pride themselves on not-stocking mainstream beers but also being really helpful to people who might find that idea a little scary.
Rather embarrassingly, today was my first time in The Headline. The only negative for me was realising I should have been living in the place during "normal times". This is what I look for in a business. They do all the basics right. Like, yeah, they have quality beers but more important is they are friendly and supporting local produce.
There's an amazing tap selection, including beers I thought were really only ever sold in cans. They also do cocktail cans, loads of gin and even frozen cocktails to go. To top it all off, they're also offering a growler service and even deliver them if you're ordering enough. This means tasty beer at home with pub bubbles, as they say themselves.
All of this is for takeaway as, right now, The Headline is operating as a pub shop.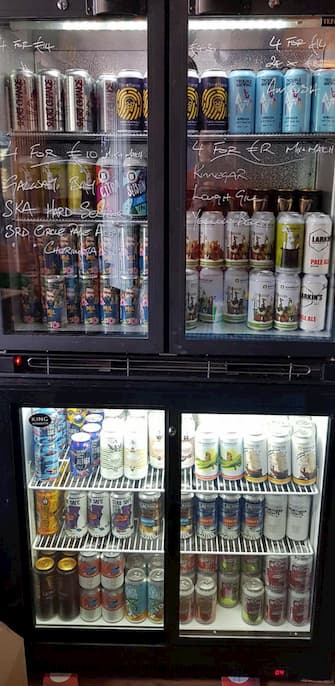 They also do food with an impressive menu to compliment their beverages
The Experience
Today, my goal was to grab a growler and a few tasty tins. I wasn't too sure what I was after in truth, but the team are just so friendly. As soon as I walked in, donning my mask, of course, there was friendly chats and tips on some beers the team had enjoyed recently.
I got what I wanted and then some. The reason is that when you follow someone like The Headline team on Instagram or Twitter you see how hard they are working for both their business and their community. Sure, it's a great excuse to buy beers but it's true that right now we need to support local business more than ever.
I'm writing this while sipping away on Ambush Pale Ale from Trouble Brewing. This was a growler refill and it's absolutely gorgeous. If you're in the area and like supporting local businesses the team in 57 The Headline are as good as they come.
I can promise it won't be long until I'm back in what I consider my new local.
The Headline Prices
| | |
| --- | --- |
| What You Get | What You Pay |
| Cocktails to go | €7 |
| Glass of wine | €5 |
| Growler refill | €10 |
| Beer 4-packs | €10 to €12 |